13 years ago, Skills and You became a reality from a dream, a dream that Ms. Charu Bajaj (Founder & CEO) weaved for 8 long years. Ms. Charu was an academician by profession when she encountered the gaps in the teaching learning process and decided to take the plunge of bringing a change in the Indian education system. Although the road to success was filled with pits and puddles, the dedication and determination overcame all.
In the year 2014 the first office of Skills and You was established with its presence in just a few schools. However, within a span of 7years, the company has marked its presence all over India impacting more than 5 lac students, 1 lac teachers and 25 thousand school leaders.
Skills And You is a social enterprise, dedicated to bring a paradigm shift in the teaching-learning process. The organisation offers teacher training, curriculum and content designing, language development and school transformation program. Skills And You is certified by National Skill Development Corporation (NSDC) Ministry of Skill Development and Entrepreneurship, Government of India to train teachers, leaders and educationist on 21st century skills.
Management and trainers of Skills And You are a consortium of educationists who have worked in varied Indian demographics with an extensive experience of-
Classroom Teaching
Teacher Training
Curriculum and Content development
Researching on Innovative Pedagogy
Whole School Projects
Spoken English Program
The average experience of the trainers is 15-20 years of training in private schools and NGOs. The team has together trained approximately 1,00,000 teachers and close to 25,000 school leaders. We also have extensive experience in other educational projects such as starting a school, school transformation and curriculum development.
Vision
The Vision of Skills And You is to empower individuals and organisations with 21
st
century skills by providing quality educational programs and solutions to make them global citizens.
Managing Director
Charu Bajaj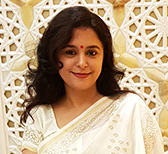 Charu is a seasoned professional with certification from Dale Carnegie and Quality Council of India and has trained and consulted British Council for 'Connecting Classroom Program'. She is founder and CEO of Skills And You, which is one of the leading education enterprise, certified by NSDC (National Skill Development Corporation). Charu is a passionate entrepreneur who spearheads the team of dedicated professionals working towards the skill development of the individuals. Charu has been involved in conceptualizing many educational programs based on experiential and inquiry-based learning philosophy for schools, teachers and the students.
She has also conceptualized the CURIO program which was felicitated as 'Best Pre- School Curriculum 2019-20 by Brainfeed.
Skills And You has trained around 50,000 teachers, 10,000 school leaders and 2,00,000+ children across India.
An individual with the business acumen, she has been involved in strategizing business ideas and plans of varied school programs ranging from training, curriculum designing, development of language programs and turn-key solutions for setting up new schools.
She has also been awarded as 'Woman of the year- 2019', by The Federation of Indian Chambers of Commerce and Industry. She was also awarded with 'Impeccable Achiever- Entrepreneur in Education Sector at 2nd SEAS Global Women Achievers Award. Charu was sighted and recognized by India's largest blog 'Humans of Bombay' in August 29, 2018.
She also mentors schools and other educational projects to share her experiences and learning for improving the process of teaching and learning. She is also actively involved with skilling projects for young learners.